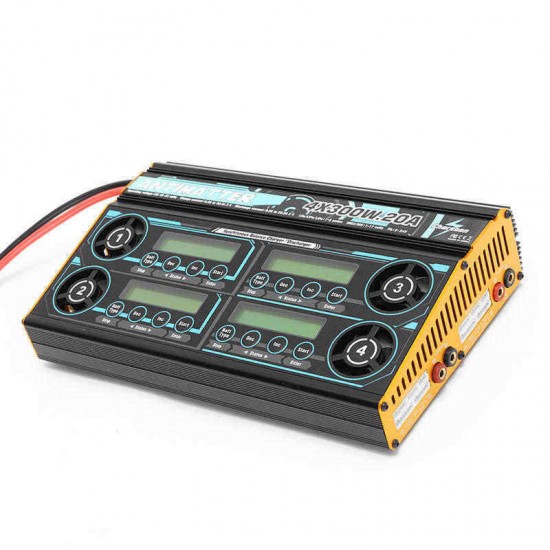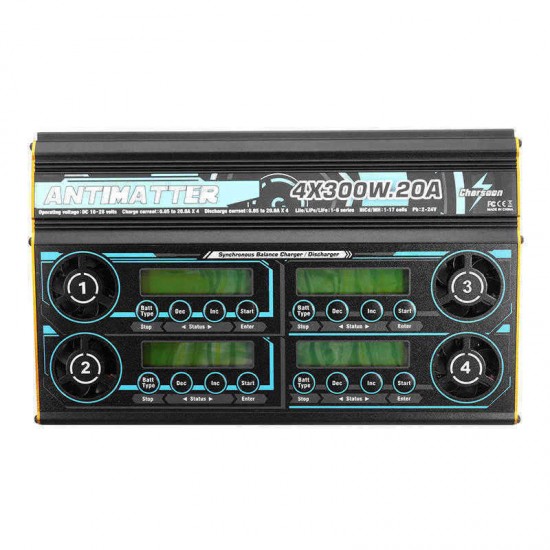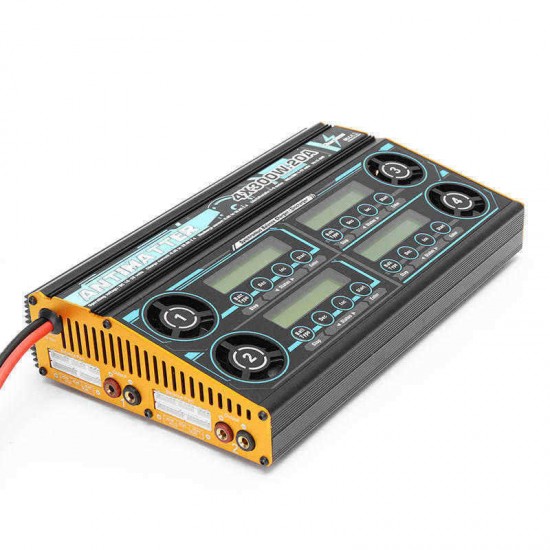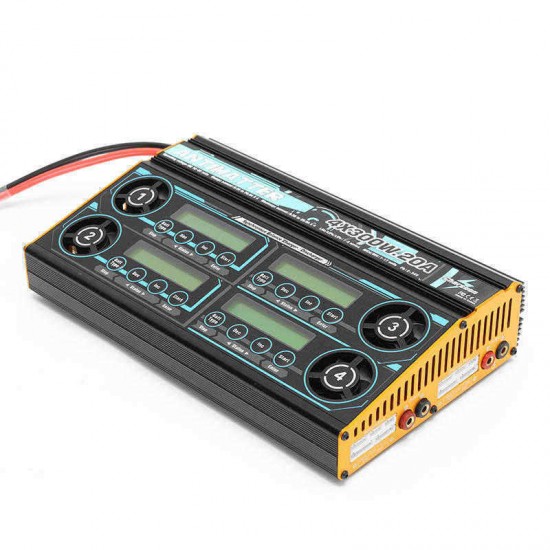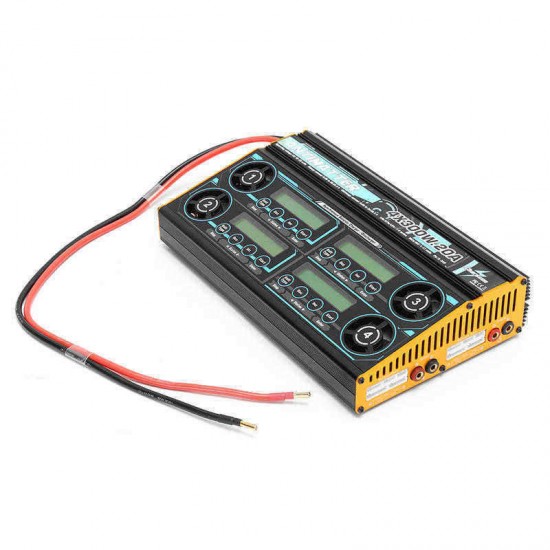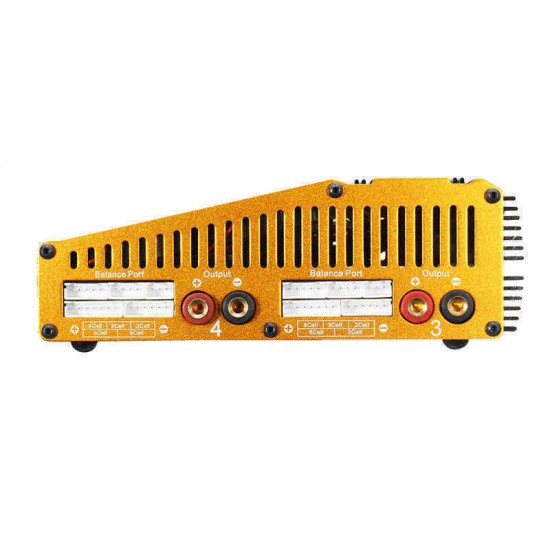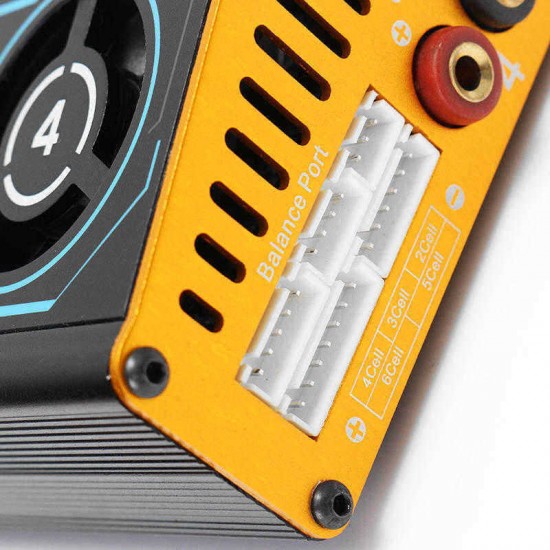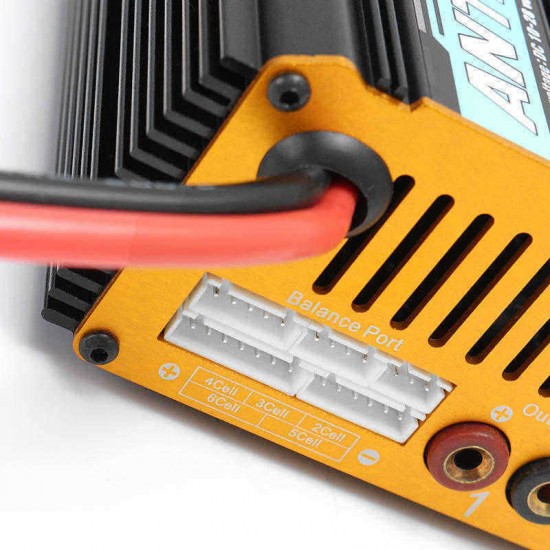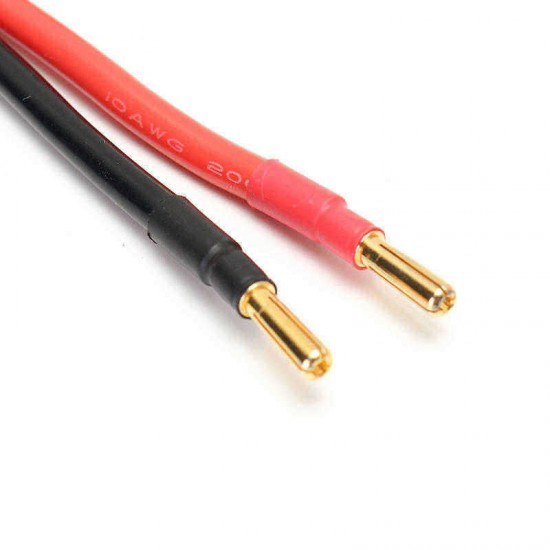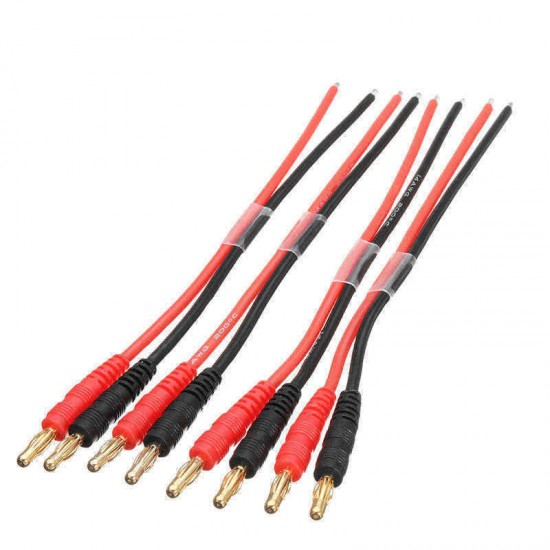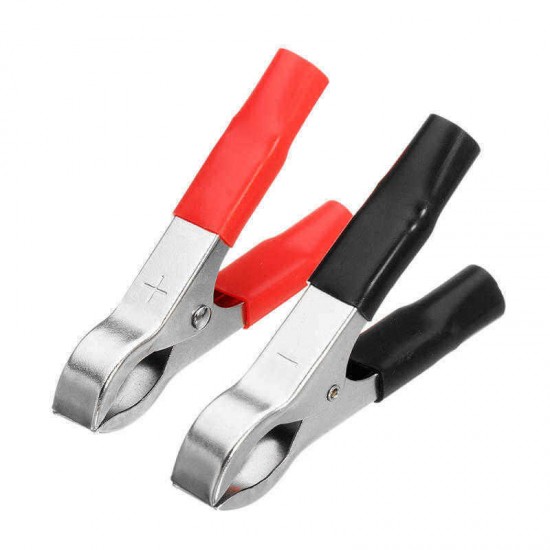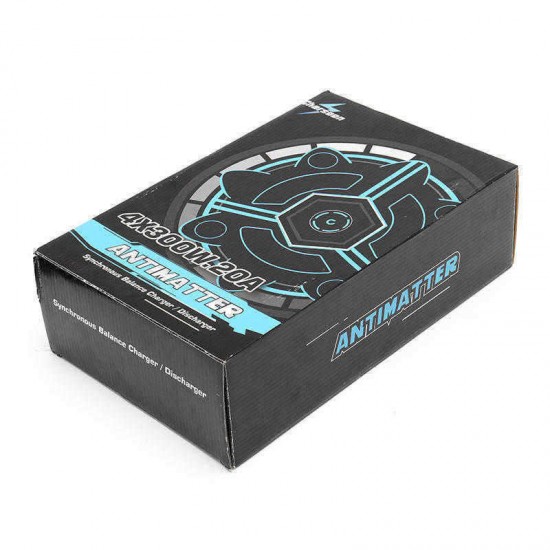 Hot











Charsoon Antimatter DC 4X300W 20A Synchronous Balance Charger Discharger For LiPo/LiFe/NiCd/PB Battery
Features
1.High power , high current, high-performance power conversion circuit. The charger uses advanced Synchronous buck-boost DC/DC converter technology with an output conversion efficiency that can reachover 90%. This not only saves power and reduces heat build up but also makes the charger more compact and conveniently mobile.
2.The charger can be used with three types of Lithium batteries-LiPo, Lilo, LiFe-and has a fully integrated cell balancer.
3.Output power is automatically reduced by 25%. If the temperature exceeds 65℃(149 °F) the charge cycle is stopped.
4.Convenient set of 10 battery profile memories that can be saved and loaded by number.
5.Unique Lithium battery expanding discharge program. When you connect the external capacity resistance, you can use it as the maximum dishcharge power capacity-600W(@30V/20A).
6.Electric motor test mode can be used to run-in eletric motors, test motor parameters and performance, check tolerances etc.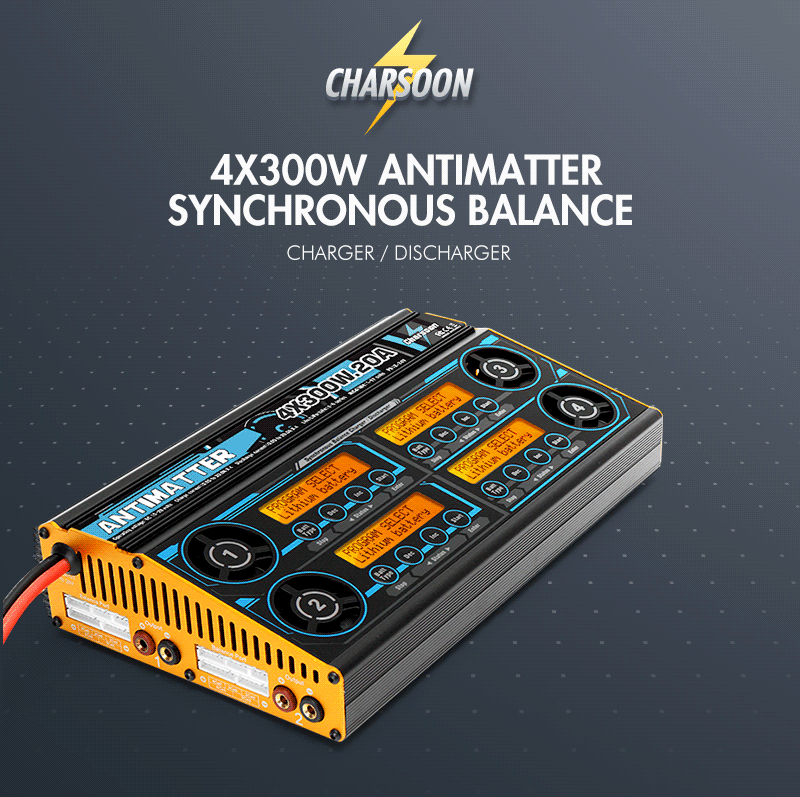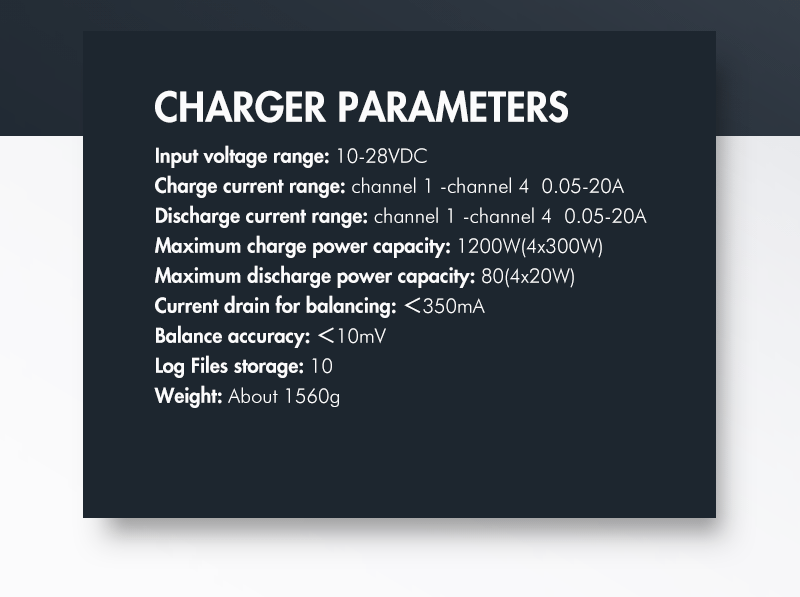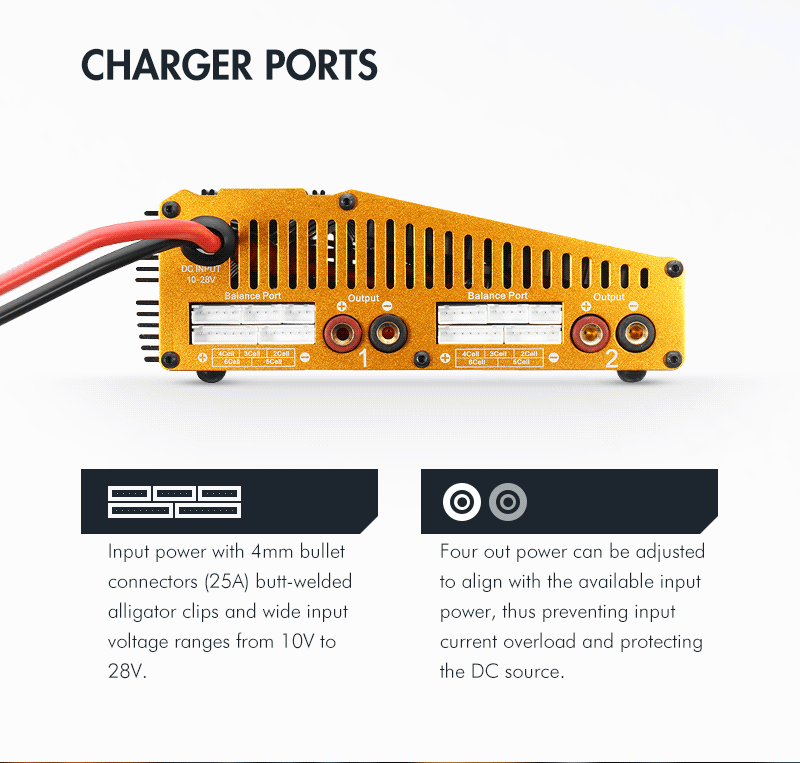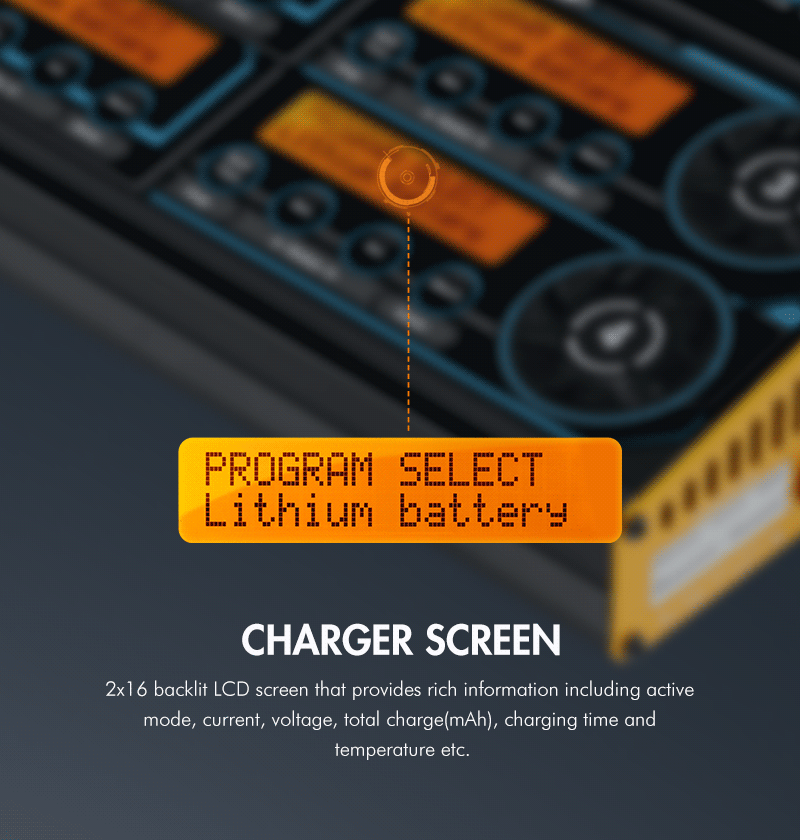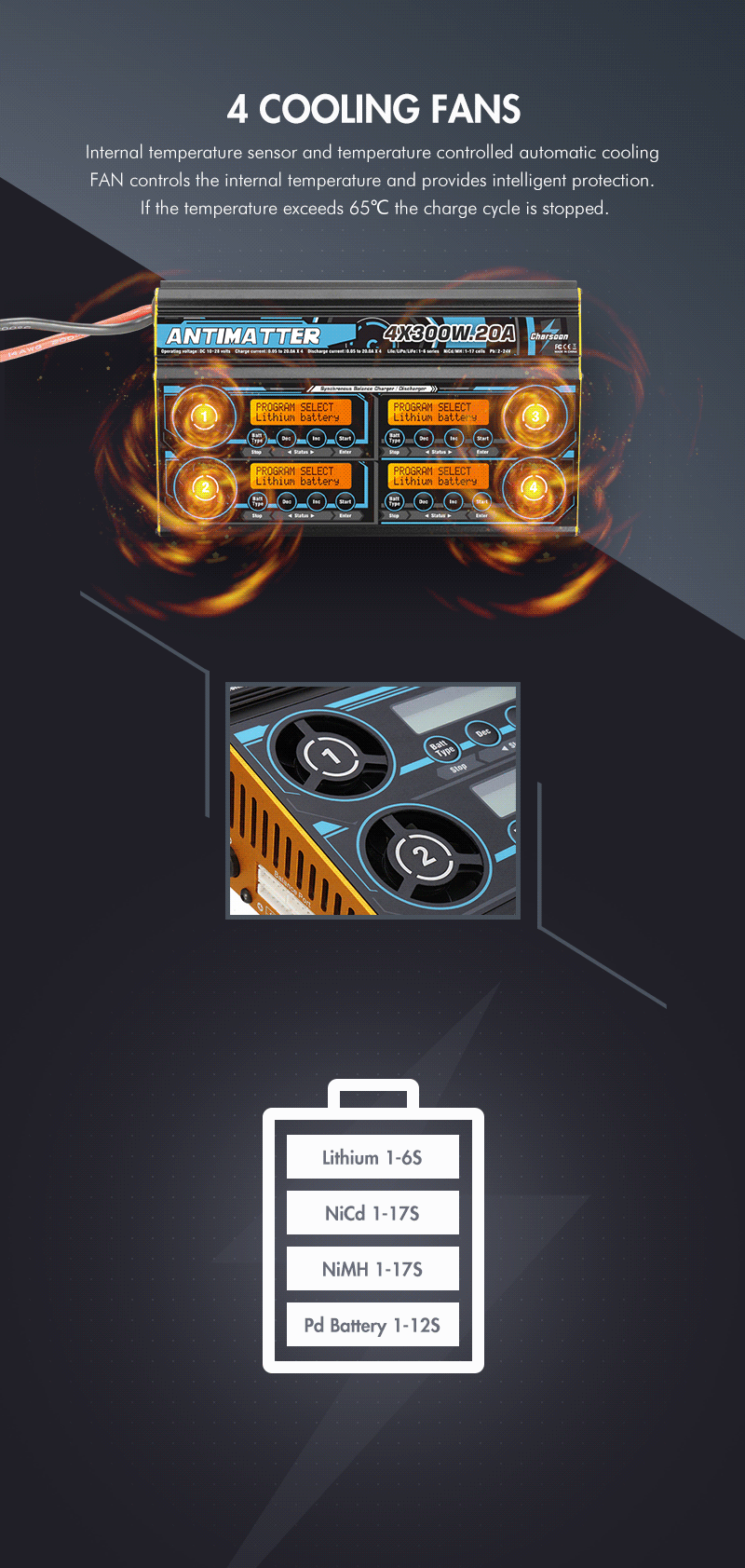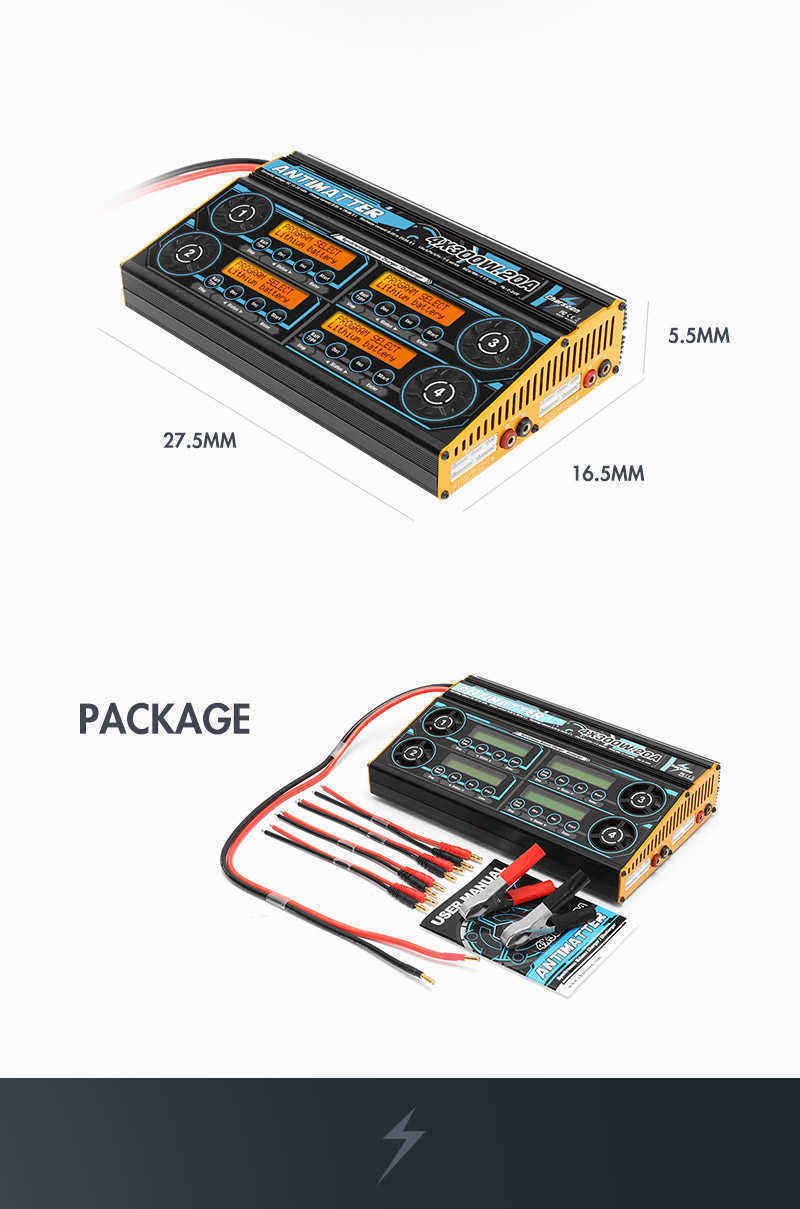 Description
Input voltage range: 10-28VDC
Charge current range: channel 1 -channel 4  0.05-20A
Discharge current range: channel 1 -channel 4  0.05-20A
Maximum charge power capacity: 1200W(4x300W)
Maximum discharge power capacity: 80(4x20W)
Current drain for balancing: bellow 350mA
Balance accuracy: bellow 10mV
Lithium(LiPo/Lilo/LiFe) battery cell count: 1-6 series(In non-balance mode, expand LiFe to 8S)
NiCd/NiMH battery cell count: 1-17 series
Pd battery cell count: 1-12 series(2-24V)
Log Files storage: 10
Weight: About 1560g
Package
1x 1200W Balance charger(cable on the charger 60cm/10AWG/200℃)
2x Cable clips
4x Cable (19cm/14AWG/200℃)
1x Manual
(Click here)