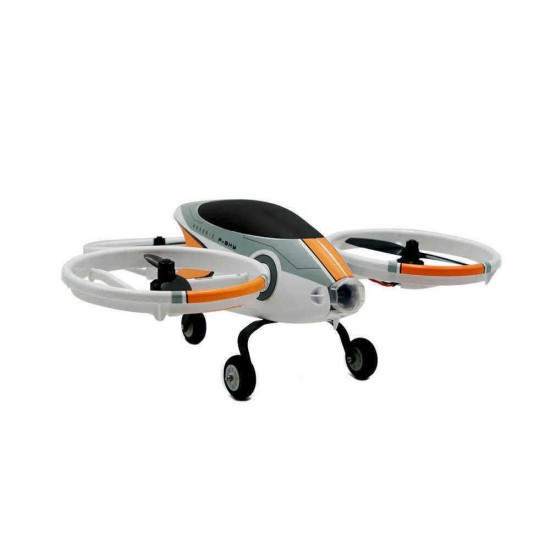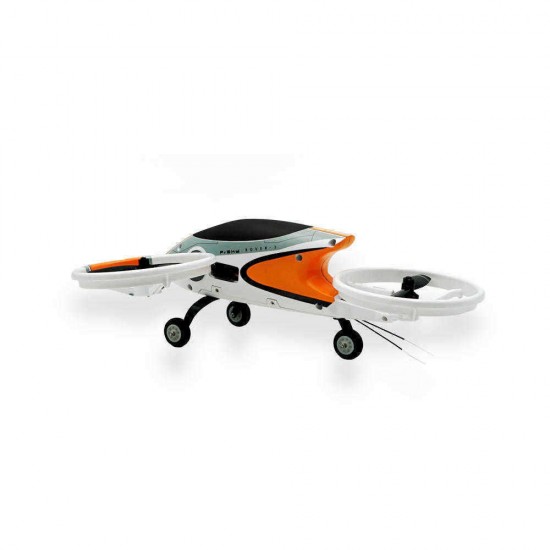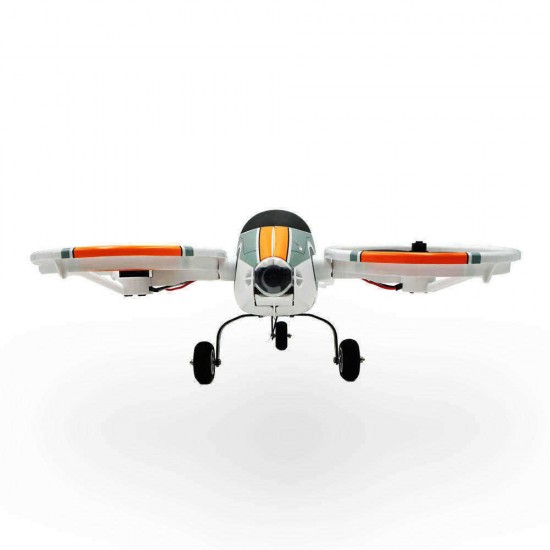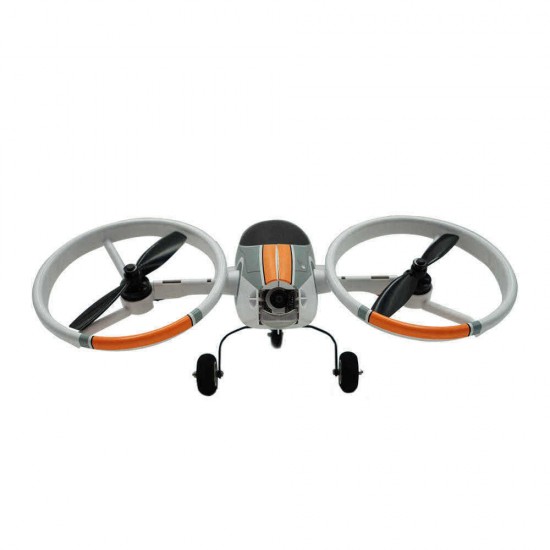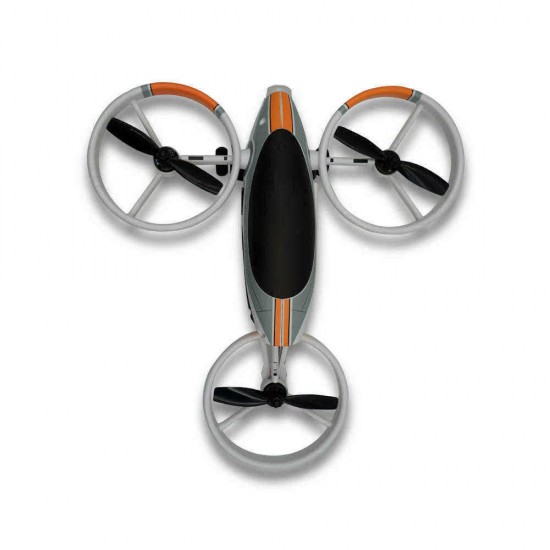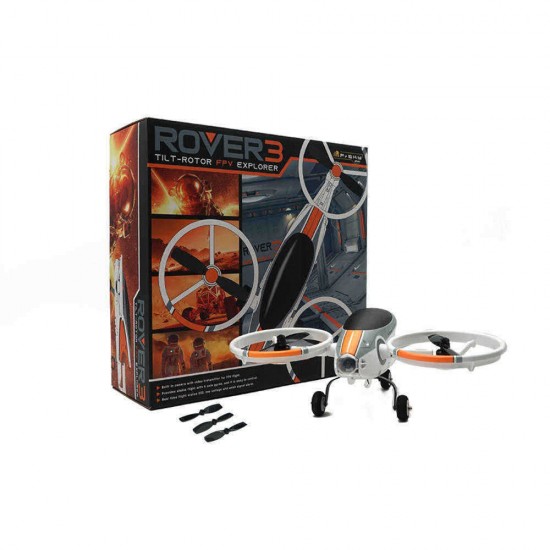 FrSky VANTAC ROVER3 Tilt-Rotor FPV Tricopter with XSRF30 FC XSR RX RC Airplane ARF Already to Fly
FrSky VANTAC ROVER3 Tilt-Rotor FPV Tricopter with XSRF30 FC XSR RX RC Airplane ARF Already to Fly
This unique multirotor platform is fun for pilots of all skill levels. Especially easy for the beginner because of its impressive stability and challenging enough for a seasoned pro. Stand out at your local flying field or just try something different with this unconventional airframe.
Features
Several unique flight modes are possible and are easy to control with the integrated 6-axis gyros.
Dual servos steer the front rotors on this one-of-a-kind Tricopter. It also has a unique fuselage with a high-visibility color scheme for easy orientation while flying line-of-sight. Mounted wheels allow for the tricopter to taxi on the ground and perform smooth landings and impressive touch-and-goes.
ON-BOARD FPV CAMERA
Extremely efficient and lightweight design gives this multirotor and impressive flight time of around 14 minutes with a 1300mah 3s Lipo battery.
SPECIFICATIONS
Weight: 220g (Without Battery)
VTX: 5.8GHz 600mW Scout VS600 Mini
Motor: 1308 2500kv brushless motor
Camera: 14-17mm size FPV camera
Compatible Battery: 11.1V 1300mAh 3S Li-Battery   Click Here  
PACKAGE INCLUDED
2 x Sets 2-Blade Props